And I am going to give you a sneak peek at the beautiful tags she made for me using 2 of my scrap kits.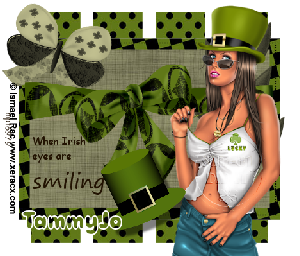 This one was created with the "Add-On" portion of the St Patricks Convoy that is going to go on through on
my other blog
- on St Patricks Day ... So keep your eyes open and grab that kit when it goes up on site. Isn't this just lovely ? Greatttttttttttttttt job Sue !
And you can find her tutorial
" here"
Here is the second tutorial she wrote and this time she used the " A Family's Hope" charity kit that can be purchased at
Paradise4Scrappers.com
store. Check out what she did. I love it. I love them both.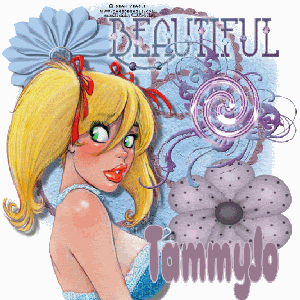 Thanks so much Sue. The tutorial for this beauty can be found by going "
Here
". To purchase the scrap kit that she used to do the tutorial - go to
Paradise4Scrappers.com
and look for my name TammyJo's Creations and /or under Charity Collab ... You get a lot of kits for a small price and just think of all the tutorials, the items you can create through the use of that kit not to mention one of those lovely kits is Commercial use.
I hope you give Sue's new tutorials' a try and if you do- , and get time to share- feel free to e-mail me with your results - Id love to see them.
I hope everyone is having a great evening. I'm off to bed shortly here .. I know, " early" but , thats just how tired I am lol.
Hugs and thanks for reading/looking. Have yourselves a fantabulous evening/night ........
TammyJo