Sue Did It !
Sue wrote a tutorial using my " It's Winter , Let's Have Fun"
PTU Scrap Kit along with the beautiful art from Artist Suzanne Woolcott...
( There is a freebie Add-On to this particular scrap kit -on this very blog )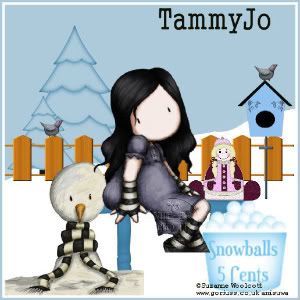 You can view the tutorial by clicking on the url below:
TammyJo aka *TJ*
P.s. Don't forget to check my other blog also- if you don't....
you may miss out on some freebies.